If you've been to my other blog, then you'll see that I've recently written an article on how to come up with a catchy business slogan.
Now, I'd like to share with you some top advertising slogans of famous drinks and beverages. These are a mix of both international and local brands.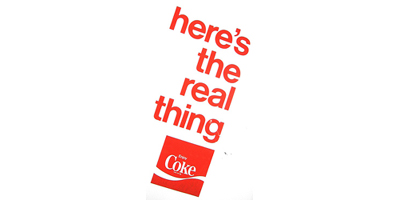 Advertising Slogans of Famous Beverages:
It's the real thing. – Coke / Coca Cola
Just for the taste of it. – Diet Coke
The choice of a new generation. – Pepsi
Ask for more. – Pepsi
Obey your thirst. – Sprite
The uncola. – 7-Up
Do the Dew. – Mountain Dew
Is it in you? – Gatorade
This Bud's for you. – Budweiser
It's Miller time! – Miller High Life
Tastes great, less filling! – Miller Lite
It can only be Heineken. – Heineken
Probably the best beer in the world. – Carlsberg
Australian for beer. – Foster's
Keep walking. – Johnnie Walker
The best part of waking up is Folger's in your cup. – Folger's
Iba'ng may pinagsamahan. – San Miguel Beer
Ito ang tama! – Red Horse Beer
Pang-kondisyon para bukas! – Gold Eagle Beer
Baranggay Ginebra! – Ginebra San Miguel
Magpakatotoo ka! – Sprite (Philippines)
Tama ang timpla! – Pop Cola
Be iba! – Sarsi
The Olympic Energy Drink! – Milo
Drink Milo Everyday! – Milo
You are my number 1! (jingle) – Nido
One world of Nescafe. (jingle) – Nescafe
I remember yesterday, the world was so young. (jingle) – Bear Brand
Wala pa ring tatalo sa Alaska! – Alaska Milk
OK ka ba tiyan? – Yakult
How many of these do you know?
Image credit: Trevor Manternach
———
Other online information:
If you want to save money, then you should definitely check out these Manila group buying sites. You can dine in your favorite restaurants at huge discount prices.