Bukidnon is well known for their pineapples, but also – the Church of the Monastery of Transfiguration in San Jose, Malaybalay City.
I got to visit the majestic pyramid-shaped chapel last year and of course, buy some of the famous Monks' Blend Premium Coffee right from the source.
The high altitude of Bukidnon and the cool climate are ideal for growing coffee. Monks' Blend is a combination of choice coffee beans from the Transfiguration Monastery farm and from coffee growers of Bukidnon (that's what's written on the label).
You can only buy Monks' Blend coffee in Metro Manila in specialty stores like EchoStore and in some Kultura stores of SM. And if you've ever seen it, you should know that this is where it comes from.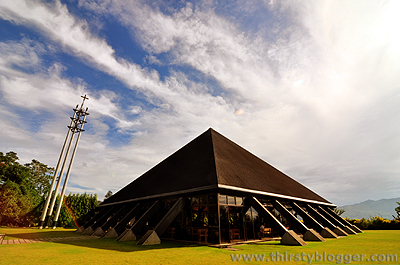 No it doesn't come from that church, but that's where it's nurtured and harvested – in Malaybalay, Bukidnon.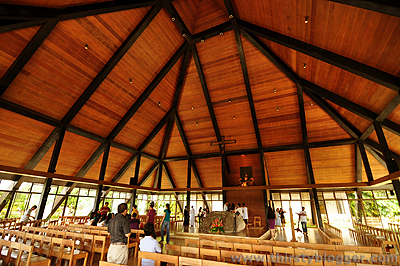 The monastery gift shop and pasalubong center is a bit far from the church. So if you want to hit two birds with one stone, then just attend their morning mass and afterward, shop at the tent market just outside the church.
You can buy not just their organic coffee, but other local delicacies and products as well.
How's the coffee? I brewed some at home when I came back and it was strong and rich. I'm not a coffee connoisseur but I surely loved it. 😀