Baguio City is known for many tourist spots. One of the less popular destination, but really a must-see place is Tam-Awan Village – Baguio's Garden in the Sky.
Located at Pinsao Town Proper, Tam-Awan Village is an artist's haven that showcases Cordillera art, culture and history inside the 2.5 hectare mountain-side property.
Tam-Awan means "vantage point" in local speak. And inside the village, you do get a good view of how the indigenous people of the Cordillera mountains used to live.
I learned that this place is often visited by local and international artists because its serene and peaceful ambiance is a source of inspiration for them.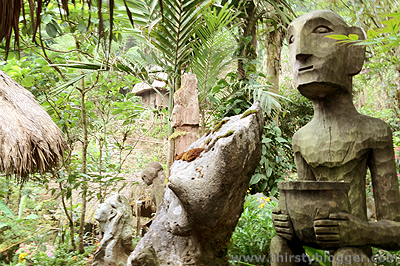 The garden village has several paths where you can walk around. You'll discover many interesting relics, sculptures and see traditional Cordillera huts along the way.
I was tempted to take the 30-minute path leading to the hill-side peak so I can witness Tam-Awan Village's famous sunset. But it was a cloudy afternoon and feared that my efforts might not get rewarded.
So instead, I went back to the village cafe, and see what they had to offer thirsty travelers like me.
The Tam-Awan Village Cafe offers meals and snacks. As I was not really hungry, I just ordered their Dayap Iced Tea.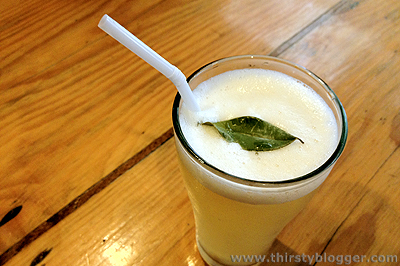 Dayap is a local lime plant, similar to calamansi. Their version of the Baguio-famous Dayap Iced Tea is made of fresh dayap juice, infused with brewed mountain tea and honey. Quite refreshing I should say.
Tam-Awan Village is not just a tourist spot, but more of a community of artists – who often meet there to plan events. It's also a common venue for gallery shows and even art classes.
So the next time you find yourself in Baguio, take one afternoon off and visit this garden in the sky. You won't regret discovering this "off the beaten track" destination.
Learn more about Tam-Awan Village through their official website.