One of the places I often go to back in college was Mister Kabab. It was a place where me and my friends would often eat after a night of clubbing back then.
And lately, I had the chance to visit their branch at the UP-Ayala Technohub and coming inside, I immediately ordered their Yogurt Shake, which I really missed.
Yogurt is actually a dairy product produced by bacterial fermentation of milk. Fermentation of lactose produces lactic acid, which acts on milk protein to give yogurt its texture and its characteristic tang.
Many stores nowadays offer yogurt in ice cream form. And I think it's only Mister Kabab that offers it as a drink shake, which is as yummy as the ice cream.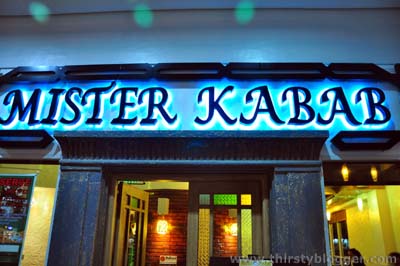 The yogurt shake is available in sweet and salty flavors. I've tasted both and I prefer the sweet version because it tastes like milkshake.
However, the salty variant isn't bad at all. It's what I would recommend if you're eating something sweet at Mister Kabab so the drink can neutralize the sweetness of your meal.
So the next time you're in Mister Kabab, be a little adventurous and try their yummy Yogurt Shake!